REALLY STUPID T-SHIRT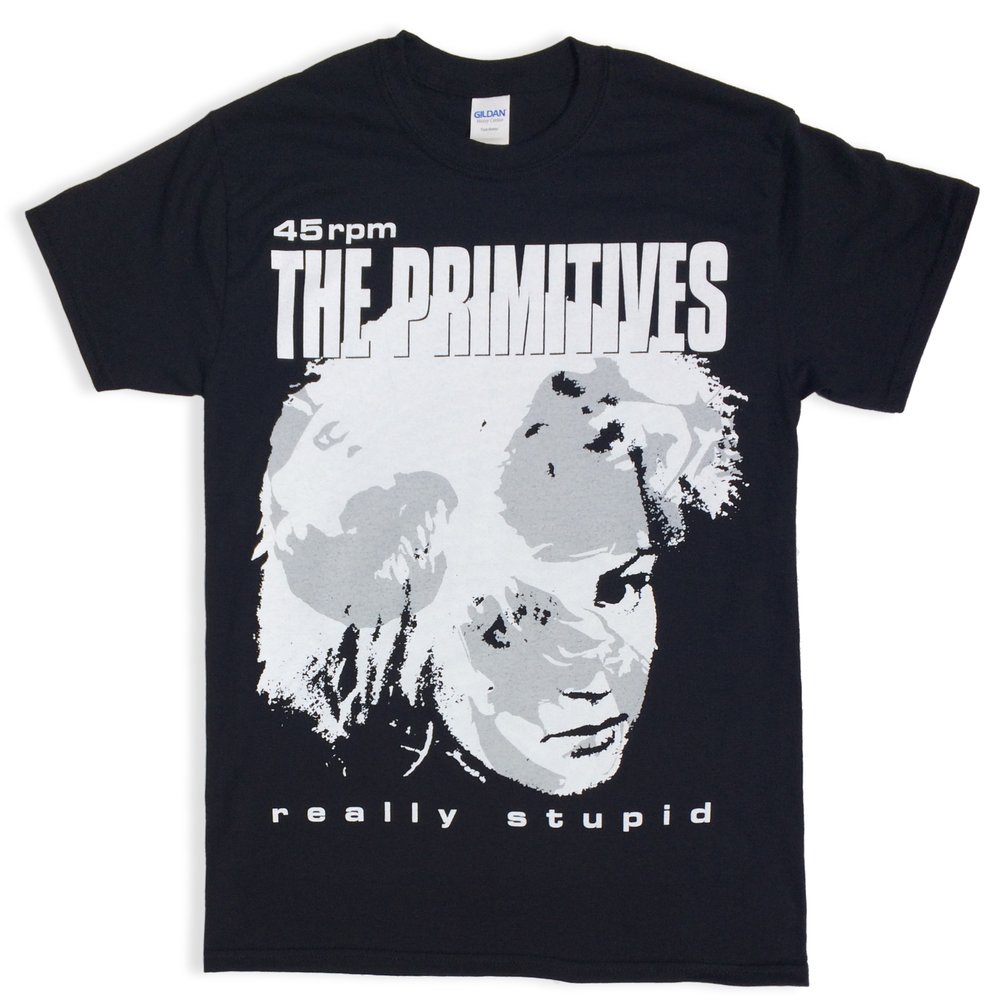 "Really Stupid" was the Primitives second single. It was released in October 1986 in two formats; 7" vinyl and three track 12" vinyl. The record established the band as a leading light of indie noise pop and was recently named one of the top 40 greatest UK indie singles of all time by Mojo Magazine. The accompanying t-shirt was sold at Primitives shows in late 86. It continued to be popular for some years after, and these days ragged originals tend to fetch big bucks on Ebay and such places.
Classic fit. Printed on Gildan Heavy cotton. Chest sizes are in inches.
S - 34/36
M - 38/40
L - 42/44
XL - 46/48
XXL - 50/52
To avoid damaging the print we recommend you wash your t-shirt turned inside out at a low temperature (no more than 30ºC) either separately or with similar fabrics that don't have zips or buttons. Dry naturally and do not iron print area.


©2022