Bloom! THE FULL STORY 1985-1992, 5 CD BOX SET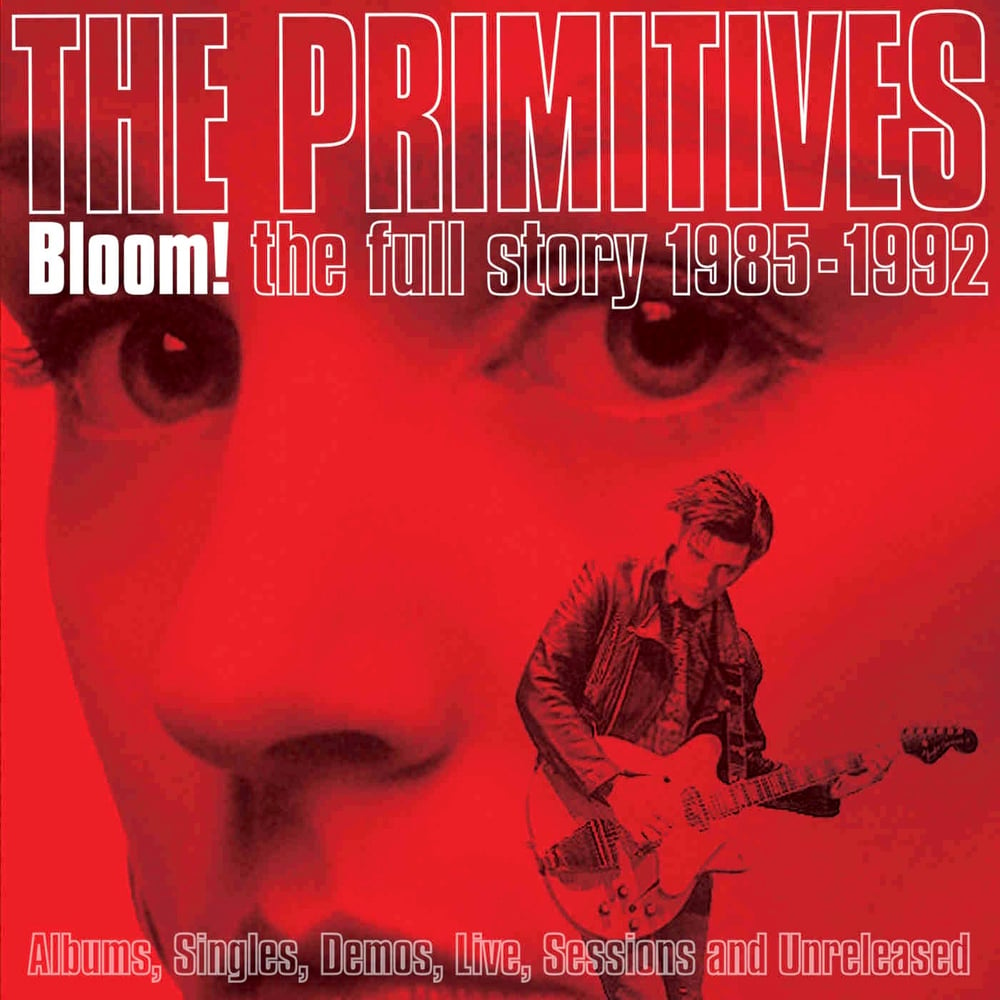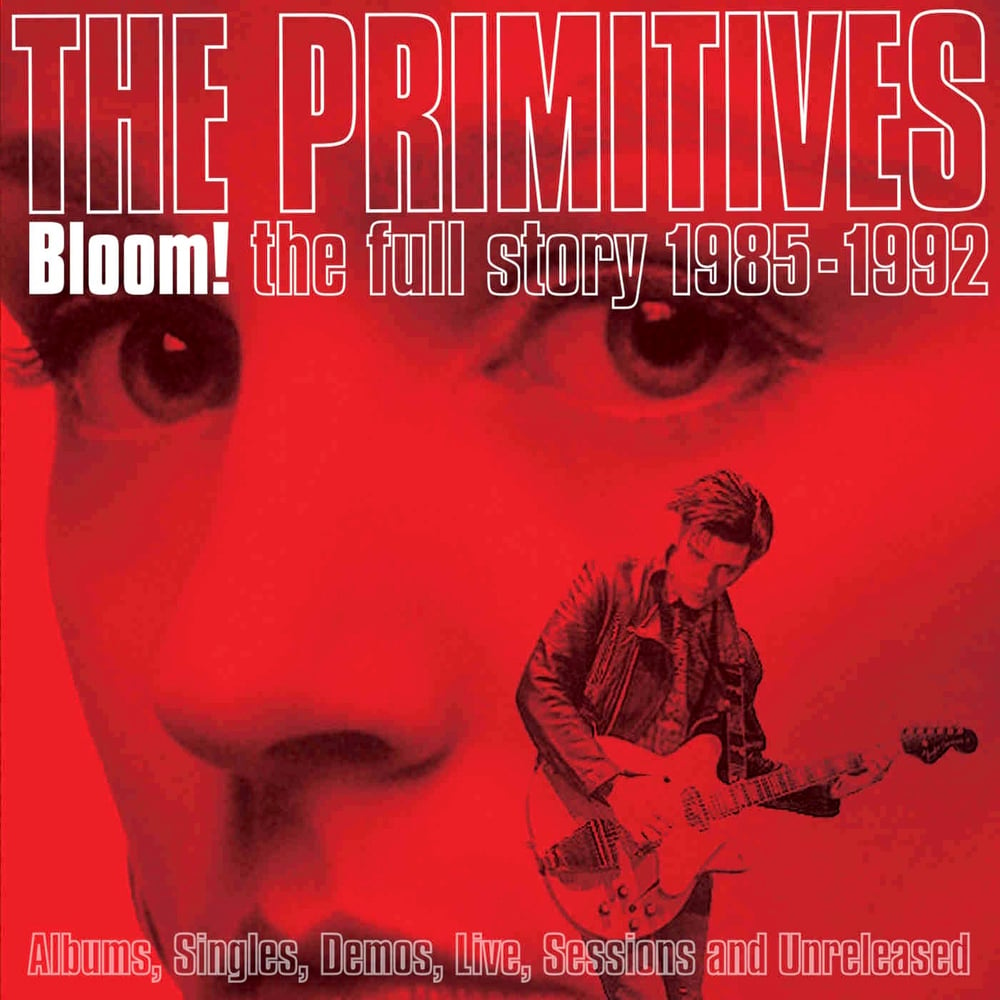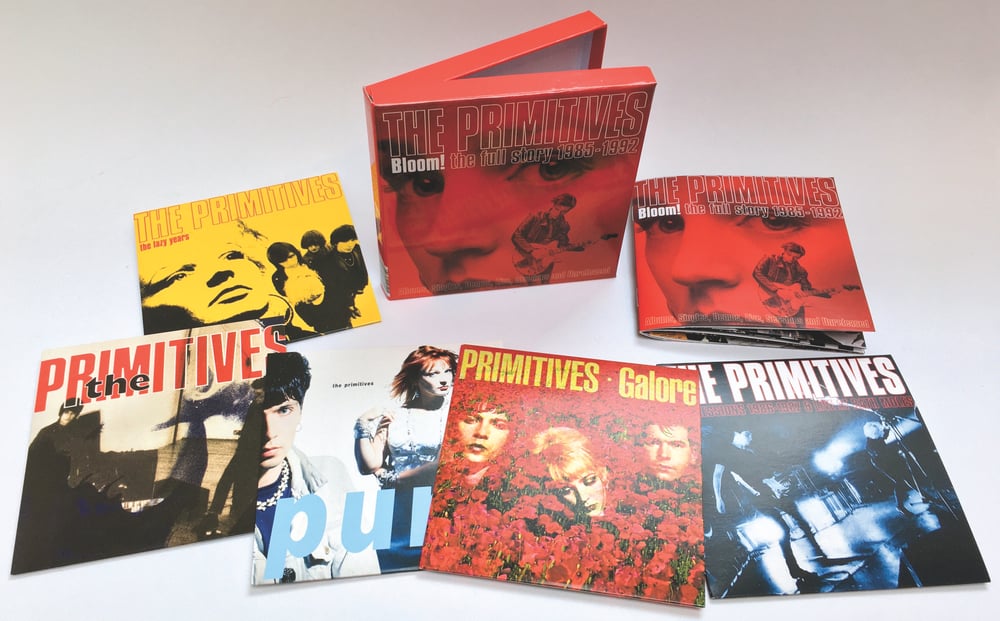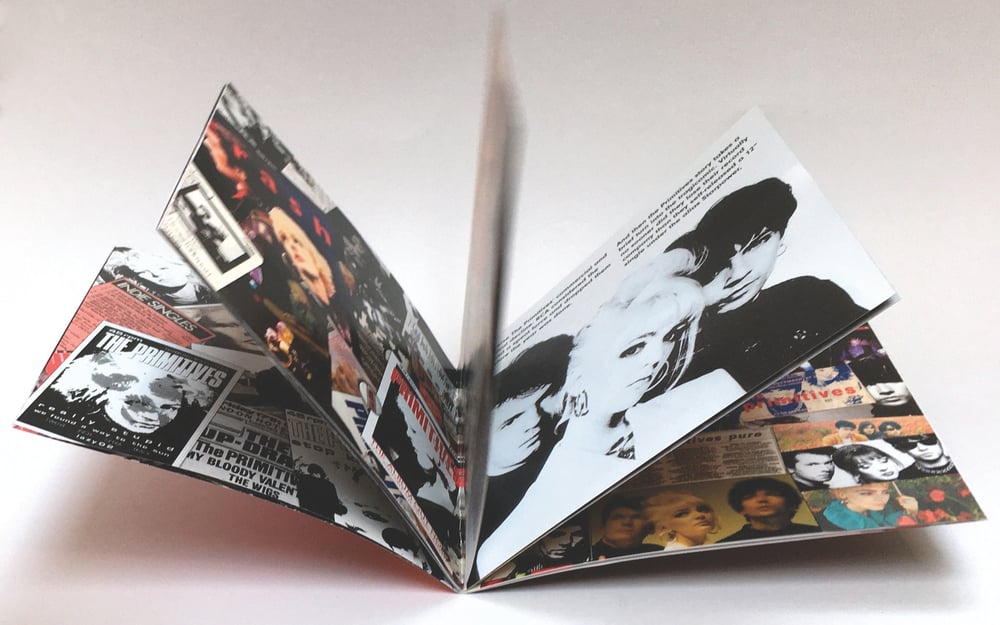 Extensive 5CD set, produced in conjunction with the band, exploring the first wave of The Primitives' career, 1985-1992.
• Featuring the independent demos, singles and abandoned album sessions, three full albums, singles and related B-sides, cover versions, BBC sessions and material recorded live at Bath Moles.
• Also includes four previously unreleased recordings.
• Sleevenotes include fresh interviews with core duo Tracy Tracy and Paul Court.
• Includes the classic singles (and alternate versions of) 'Thru The Flowers', 'Really Stupid', 'Crash', 'Sick Of It', 'Secrets', 'You Are The Way' and more.
'Bloom!' has been produced in conjunction with the band, and captures every period of a career which spanned seven years in its first incarnation. The box set includes albums, B-sides, cover versions, demos, BBC sessions and live recordings, alongside four recordings recently unearthed from the archives.
Disc One (The Lazy Years): Crash (Demo) / Across My Shoulder (Demo) / Spacehead (Demo) / Really Stupid (Demo) / Nothing Left (Demo) / Thru The Flowers / Across My Shoulder / She Don't Need You / Lazy / Really Stupid / We Found A Way To The Sun / Where The Wind Blows / Stop Killing Me / Buzz Buzz Buzz / Laughing Up My Sleeve / Ocean Blue / Shadow (Guitar Version) / Thru The Flowers (New Version) / Everything Shining Bright / Nothing Left (Sounds Version) / I'll Stick With You (1987 Version) / Dreamwalk Baby (1987 Version) / Buzz Buzz Buzz (1987 Version) / Nothing Left (1987 Version) / Out Of Reach (1987 Version) / Carry Me Home (1987 Version) / Don't Want Anything To Change (1987 Version)
Disc Two (Lovely): Crash / Spacehead / Carry Me Home / Shadow / Thru The Flowers / Dreamwalk Baby / I'll Stick With You / Nothing Left / Stop Killing Me / Out Of Reach / Ocean Blue / Run Baby Run / Don't Want Anything To Change / Buzz Buzz Buzz / I'll Stick With You (Single Version) / Things Get In Your Way / Crash (Live In The Studio) / Out Of Reach (Single Version) / Dreamwalk Baby (Live) / Really Stupid (Live) / Crash (Live) / I Wanna Be Your Dog (Live)
Disc Three (Pure): Outside / Summer Rain / Sick Of It / Shine / Dizzy Heights / All The Way Down / Secrets / Keep Me In Mind / Lonely Streets / Can't Bring Me Down / Way Behind Me / Never Tell / All The Way / Down (Beat Version) / Way Behind Me (Acoustic Version) / Noose / I'll Be Your Mirror / As Tears Go By / I Almost Touched You / Secrets (Demo) / Secrets (Zeus B Held Version 12" Mix) / Secrets (Zeus B Held 12" Dub) / You're So Square (Baby I Don't Care)
Disc Four (Galore): You Are The Way / Lead Me Astray / Earth Thing / Give This World To You / Slip Away / Cold Enough To Kill / Hello Jesus / Empathise / See Thru The Dark / Kiss Mine / Smile / The Little Black Egg / In My Dream / Sunpulse / Flow / Stop Killing Me (Acoustic) / You Are The Way (September Mix) / You Are The Way (Re-Ravishing Mix) / You Are The Way (God's Own Garage Band Mix – Alternate Version) / Under My Spell / Haunted
Disc Five (BBC Sessions 1986-1987 / Live At Bath Moles): Really Stupid / Nothing Left / Run Baby Run / I'll Stick With You / Where The Wind Blows / Across My Shoulder / Spacehead / Crash / Stop Killing Me / Shadow / Buzz Buzz Buzz / As Tears Go By / Dreamwalk Baby / Ocean Blue / Everything's Shining Bright / She Don't Need You / All The Way Down (Live) / Sick Of It (Live) / Give This World To You (Live) / Outside (Live) / Slip Away (Live) / You Are The Way (Live) / Earth Thing (Live) / See Thru The Dark (Live) / Stop Killing Me (Live) / Way Behind Me (Live)